Tim Jachymowski
Owner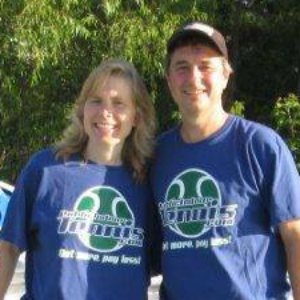 Tim Jachymowski began his journey into the outstanding lifetime sport of tennis back when he was in 5th grade, as his family moved to a home in Fridley that was just a block from tennis courts at Terrace Park. Tim would play there just about every day in the summer while growing up, and by the time he was a senior in High School he finished in 4th place in the MN state doubles tournament in 1985.
Tim dabbled in tennis for about 5 years after high school until his son Joey picked up a racquet. Eventually all three of his children picked up the game, with his son Joey & daughter Kelly playing on NCAA Division 2 tennis teams. In the interim, Tim coached the Centennial boy's high school tennis team to 5 conference titles in 8 seasons.
In November 2007, Tim realized his dream of opening a public indoor tennis facility. Over the course of 10+ years in business, PublicIndoorTennis.com has served thousands of customers and employed more than 50 part-time workers and instructors. Tim would like to thank all the loyal PublicIndoorTennis.com customers and employees who have gone above and beyond to help make this facility (and dream) a success. Tim's positive attitude and unwavering faith has helped him navigate the ups and downs of running a tennis business in an air supported structure.
(763) 231-3109